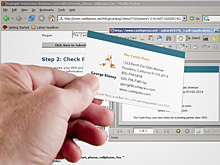 Castle Press can set up an online ordering website dedicated to the printed products Your Company uses regularly. Having a website like this saves you time and eliminates mistakes with online proofing.
Protect you brand with templates providing consistent application of approved fonts and layout.
Most importantly, costs are reduced by having your own streamlined online ordering system.